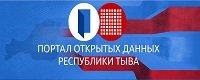 ---

'Dersu Uzala's Film Festival Needs Your Support Urgently!!!

10 July 2005

| 2775 views | 0 comments

Charity Foundation 'Dersu Uzala' named after legendary Tuvan actor Maxim Munzuk, set up a year ago by Galina and Svetlana Munzuk and other Tuvan actors, is planning to hold this year its first large-scale activity – ecological Film Festival "Following Dersu Uzala's Live Path'. Its program will be made up of the films connected with Dersu's principles to live in harmony with nature. The main festival events – films'show, photoexhibition, seminars, conferences, eco and ethno excursions around Tuva, concerts of tuvan musicians – are to take place in Kyzyl, September, 4-10 . Initially the idea of the festival was declared to be supported by the Ministry of Culture of Tuva. But now when only two months are left before the event and the organizing committee has begun receiving films for the contest, the ministry still cannot find the money. The daughters of the actor are desperate in their effort to find any financement for the Festival devoted to Maxim Munzuk's memory. They will welcome any kind of your support. You can contact them via e-mail: fond_dersu@mail.ru
Notice
New comments for news item are allowed for 365 days after publication.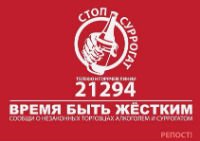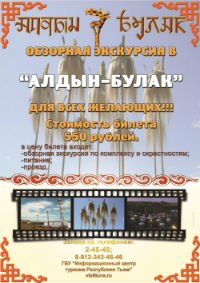 Event announces

1) 20.02.2023: Shagaa, New year according to Lunar Calendar (Tuva)

2) 23.02.2023: Defenders' Day

3) 08.03.2023: Women's Day (Russia)

4) 21.04.2023: Local governments Day (Russia)

5) 01.05.2023: May Day

6) 06.05.2023: Tuvan Constitution Day

7) 09.05.2023: Victory Day

8) 01.06.2023: Childrens defence Day

9) 06.06.2023: Russian Language Day - Pushkin's Day