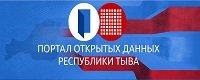 ---

Tuvan 'Ambassador' in Moscow Resigned

13 March 2005

| 1470 views | 0 comments

Vice-Chairman of the Tuvan Government Orlan Cholbenei, representing Tuvan interests in Moscow, has resigned March, 4, briefly reported governmental press-service. The notoriously-known Tuvan official has occupied this high position over 5 years in spite of the numerous facts of his misbehaviour. First and foremost ex-dancer Orlan Cholbenei presented a false diploma confirming his higher education received at the Tashkent University (Uzbekistan), which he never graduated from as it turned out later. He was involved in the bank credit affair of 800 000 dollars, which on the guarantee of the Tuvan Government was received in one of the Moscow banks and was never returned to. No clear information was given as to what the money had been spent on. The bank sued Tuva and the republican budget should have paid the debt as it had not been for the absence of the Parliamentary approval of the deal. The bank lost and no explanations followed. Under Cholbenei's direction the representative office of Tuva in Moscow which used to be the cultural centre of the numerous Tuvan diaspore in the capital has turned into a deserted place with just members of the Govenment visiting it on their business trips to Moscow. All the Tuvan cultural events in Moscow – exhibitions, concerts, Chagaa celebration, etc – are organized by the informal nuclear of the Tuvan diaspore which is considered by Cholbenei as 'his critics and opposition'. They are all in the 'black list' of those who are prohibited to enter the Representative office of Tuva in Moscow. One of the most outrageous facts has it that 2 years ago Cholbenei visiting Tuva showed up in the 'Cottage' hotel (one of the most prestigeous ones in Kyzyl) at night in a company of several girls and demanded the only suite of the hotel to be freed from its inhabitant (a guest from Krasnoyarsk) and given to him for that particular night. The hotel clerk, an old man over 60, refused to do it and was severely beated by the night visitor, who was shouting that he with the help of his friend Pugachiov (Moscow banker, one of the richest men in Russia, now a Tuvan senator in the Council of Federation, higher Chamber of the Russian Parliament) could have bought the hotel many times. The criminal sue was filed on the case by the Procurator's office but never came to any result. Chairman of the Government Sherig-ool Oorzhak persistently ignored these facts and went on appointing the young man to the position of the representative of Tuva in Moscow. Till March, 4, 2005. Cholbenei was not dismissed – he left this position on his own desire.
Notice
New comments for news item are allowed for 365 days after publication.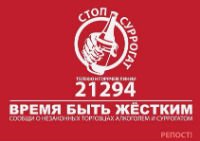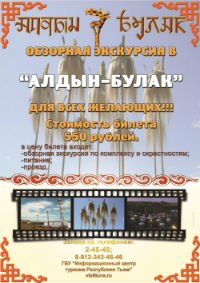 Event announces

1) STARTS TOMORROW: Festival of Traditional Russian arts 'Verkhovie' (Upper Yenissei), including that of old believers (Sizim village, Kaa-Khem district, Tuva, Russia)

2) 04.07.2019 - 07.07.2019: XXth Ustuu-Huree festival of live music and belief (Chadan city, Dzun-Khemchik district, Tuva, Russia)

3) 13.07.2019 - 14.07.2019: Tuvan Cattle-breeders Festival 'Naadym': horse-races, yurt-city, wrestling, archery, cattle-exhibition, concerts, (Tuva, Russia)

4) 15.08.2019: Tuvan Republic Day (Tuva)

5) 16.08.2019 - 18.08.2019: 3d International Festival 'Khoomei in the center of Asia' (Kyzyl, Tuva, Russia)

6) 01.09.2019: Day of historic Memory and Dignity of Tuvan volunteers who perished in the 2nd World war (Tuva, Russia)

7) 07.09.2019: The Day of Kyzyl city (Kyzyl, Tuva, Russia)