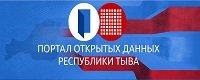 ---

Vice-Chairman of the Government Beated a Hotel Clerk

Tonight in the most prestigious hotel of Tuva (Gostinyi Dvor) a man on duty was attacked and beaten by the head of the Tuvan Representative Office in Moscow, Mr. Orlan Cholbenei. Mr Cholbenei, whose position in the Tuvan Government is that of the Vice Prime-Minister, came to Kyzyl for the celebration of the 60th anniversary of Sherig-ool Oorzhak which will be celebrated July 24. He appeared at the hotel at 3AM and was indignant at the fact that the hotel's Presidential suite was already occupied by energy specialists from Krasnoyarsk. He demanded that the 75 year old receptionist have them put out of the suite, scolded the old man, threw plates at him and promised that he would have the frightened man fired. He mentioned in this episode his best frienв Sergei Pugachiov, a well-known Moscow banker, would buy the hotel and fire all its personnel. The militia guards came quickly and the Vice-Prime-Minister did not offer any excuses for his ill behavior.
Notice
New comments for news item are allowed for 365 days after publication.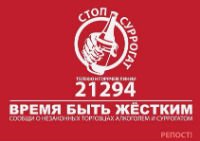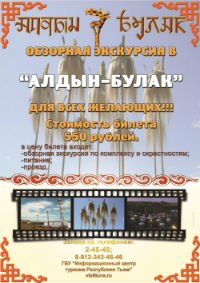 Event announces

1) 21.04.2023: Local governments Day (Russia)

2) 01.05.2023: May Day

3) 06.05.2023: Tuvan Constitution Day

4) 09.05.2023: Victory Day

5) 01.06.2023: Childrens defence Day

6) 06.06.2023: Russian Language Day - Pushkin's Day