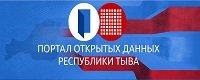 ---

Adopted Children in Tuva can Also Fall Victims to Their New Parents

Hysterics which has risen up in Russia in connection with the death of a Russian child adopted by Americans made public at large pay attention to the state of affairs in this regard in Russia itself. 'Moskovski Komsomolets' correspondent went to Tuva where recent cases of violence in regard to the adapted children from their new parents were reported. 'You have many children, I have none, we should share yours', - a brother says to a brother in Tuva. All the families here are full of adopted children and their parents make no difference as for the degree of the kinship in their attitude to children in Tuva, a Moscow correspondent observes. 5000 adopted children live in Tuvan families and only 500 live in the orphanages. Many parents do not complete formalities of the official adoption of the children. Those who do receive 2000 roubles (70 dollars) per month for an adopted child. In this ideality still in the past year only in one Chaa-Khol district two cases of violence are fixed. 43-year-old Natalia Baazan cut her adopted daughter with a knife. The numerous cuts on her face and after a thorough inspection on the body of the girl were noticed by a school teacher. 35-year-old Urana Sotpa was accused of bringing her adopted daughter to a suicide. 16-year-old Olia Sotpa after her mother's death came on the clan's decision to live in Urana's family where already 3 other adopted children lived, but 'strange' Olia with her constant desire to go to Kyzyl and study there was not Urana's favorite. She was always unwilling after school classes to go home. Later Olia's messages adressing her dead mother 'Mummy, take me to youself!' were found in her note-books. One frosty evening the girl went to a disco party and came back only in the morning with the frozen feet. Her new mother unaware of the consequences put her feet into the hot water, thus making a drustic mistake. The doctors amputated the feet. Being an invalid the girl still repeated 'I will abandon you and will study in Kyzyl'. 8 months later the girl took 50 'sleepy' pills and died.
Notice
New comments for news item are allowed for 365 days after publication.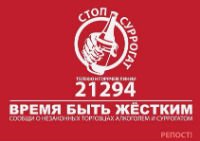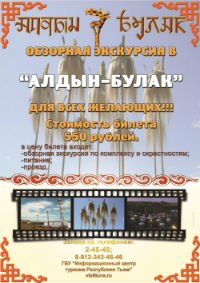 Event announces

1) 15.08.2022: DAY OF TUVA REPUBLIC (Tuva)

2) 16.08.2022 - 18.08.2022: IV International Khoomei Festival, devoted to the 60th anniversary of People's Khoomeizhi Kongar-ool Ondar (Kyzyl, Tuva)

3) 01.09.2022: Day of memory and honour of Tuvan volunteers who fighted against fascism (Tuva)

4) 01.11.2022: Day of Tuvan language (Tuva)