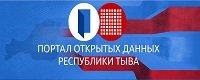 ---

Conference Devoted to the 75th Anniversary of the Tuvan Written Language Opened in Kyzyl

13 October 2005

| 1631 view | 0 comments

During two days Tuvan scientists will celebrate the 60th anniversary of the Tuvan Scientific Research Institute for Language, History and Literature which is nowadays called Tuvan Institute for Humanities. The first day will be devoted to the 75th anniversary of the Tuvan written language and will pass in the form of the scientific conference. Tomorrow an official session will be dedicated to the jubileum of the institute itself. Scientists of the TNIIALI has collected throughout years of the field work gold archive of the Tuvan epos, fairy tales, melodies and legends.
Notice
New comments for news item are allowed for 365 days after publication.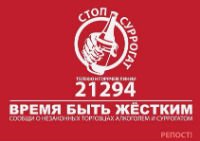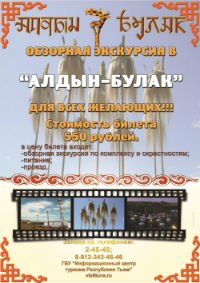 Event announces

1) STARTS TOMORROW: Festival of Traditional Russian arts 'Verkhovie' (Upper Yenissei), including that of old believers (Sizim village, Kaa-Khem district, Tuva, Russia)

2) 04.07.2019 - 07.07.2019: XXth Ustuu-Huree festival of live music and belief (Chadan city, Dzun-Khemchik district, Tuva, Russia)

3) 13.07.2019 - 14.07.2019: Tuvan Cattle-breeders Festival 'Naadym': horse-races, yurt-city, wrestling, archery, cattle-exhibition, concerts, (Tuva, Russia)

4) 15.08.2019: Tuvan Republic Day (Tuva)

5) 16.08.2019 - 18.08.2019: 3d International Festival 'Khoomei in the center of Asia' (Kyzyl, Tuva, Russia)

6) 01.09.2019: Day of historic Memory and Dignity of Tuvan volunteers who perished in the 2nd World war (Tuva, Russia)

7) 07.09.2019: The Day of Kyzyl city (Kyzyl, Tuva, Russia)