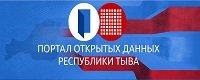 ---

Tuvan Weekly is Ready to Publish your Greetings to Tuva and Tuvans

26 December 2005

| 2262 views | 0 comments

New illustrated Tuvan 'Uraanhay' weekly is ready to publish free New Year greetings to Tuva and Tuvans. The new edition claims to make a bridge connecting Tuva-lovers and fans all over the world with the Tuvans in Tuva as the weekly will be distributed not only in the Tuvan capital (as the majority of Tuvan news-papers are) but in the countryside Tuva as well. The weekly team is waiting today - tomorrow Tuvan morning at latest - your greetings (with images and photos) to your connections and acquaintances in the republic, to your favourite Tuvan singers and actors, to Tuvan shepherds, politicians and authorities, etc. Send it, please, first to tuva-online@yandex.ru to be translated from Eglish, German, Spanish, Italian, French and then fromthere they will be resent to uraanhay@mail.ru.
Notice
New comments for news item are allowed for 365 days after publication.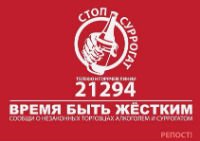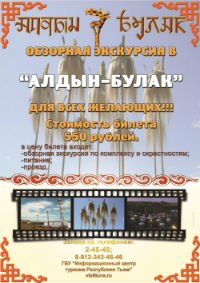 Event announces

1) 20.02.2023: Shagaa, New year according to Lunar Calendar (Tuva)

2) 23.02.2023: Defenders' Day

3) 08.03.2023: Women's Day (Russia)

4) 21.04.2023: Local governments Day (Russia)

5) 01.05.2023: May Day

6) 06.05.2023: Tuvan Constitution Day

7) 09.05.2023: Victory Day

8) 01.06.2023: Childrens defence Day

9) 06.06.2023: Russian Language Day - Pushkin's Day