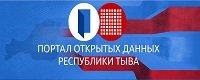 ---

Only Witness of his Countrimen's Murder Kept in Psychiatric Hospital

8 Fabruary 2006

| 2083 views | 0 comments

Ayan Salchak, military man of urgent service from Tuva, serving in Kyakhta (Buryatia), where on February, 4, 2005 his Shoraan Shanmak and Artysh Mongush were killed in mistereous circumstances, is now reported to be kept in psychiatric hospital, as his mother told Tuva-Online correspondent. She is worried about his health as according to other Tuvans serving in the same military unit Ayan was very much distressed by the death of his fellow countrimen. He was a close realtion to the murdered soldiers who left the unit without a permission and were reported to be shot dead as they showed armed resistence when they were persuaded to come out of the basement in the 5-storeyed building where they were found. Mothers of the murdered soldiers showed letters in which their sons complained of the cruel attitude from their military mates. This to theit mind was probably the reason for the flea.

In March, parliamentary commission from the legislative chamber of the Great Khural of Tuva came to Buryatia on the mothers' request. They found no evidence of the fact that the young fugitives were armed, thus nothing could justify the murder. The Buryat Military Procurator Office filed an investigation, in which Ayan was one of the main witnesses.
Notice
New comments for news item are allowed for 365 days after publication.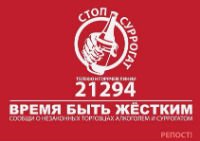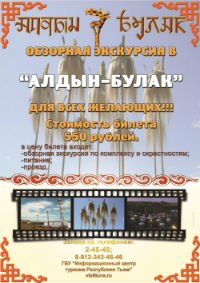 Event announces

1) 20.02.2023: Shagaa, New year according to Lunar Calendar (Tuva)

2) 23.02.2023: Defenders' Day

3) 08.03.2023: Women's Day (Russia)

4) 21.04.2023: Local governments Day (Russia)

5) 01.05.2023: May Day

6) 06.05.2023: Tuvan Constitution Day

7) 09.05.2023: Victory Day

8) 01.06.2023: Childrens defence Day

9) 06.06.2023: Russian Language Day - Pushkin's Day