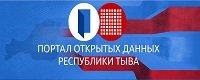 ---

28 April 2006

| Views: 2207 | Comments: 0

Young journalists of Tuva gathered today in the conference-hall of the Kyzyl Educational Centre 'Anyak' (Youth). Over 20 senior schoolchildren in Kyzyl chose journalism as their future proffession and study it with the help of tutors - Anna Lachugina, Lubliana Paratmaa, Tamara Kuular in 'Anyak'. Almost 10 students of the Republican Lyceum are members of the editorial staff of the Lyceum news-papers issued quarterly have joined them today.
---

28 April 2006

| Views: 2243 | Comments: 0

He was not a singer, not a famous khoomeizhi, not an artist, but he was known by everyone in Pii-Khem district. He was a cultural organiser, whose energy made every concert a worthseeing event. Mark Oyun, 73, died today. He was the only one whose name was given to the Palace of Culture in his home Turan, alexistrative centre of the Pii-Khem district, not after his death, but in his life time, as a sign of big respect from his countrymen.
---

28 April 2006

| Views: 1958 | Comments: 0

Maadyr Mongush, well-known Tuvan wrestler, was honoured to lay the first symbolic stone to the construction of a new sports complex which will be erected in the Southern neighbourhood of Kyzyl. The official ceremony devoted to this event gathered over 600 'Yedinaya Rossia' (United Russia) party members, sportsmen, officials.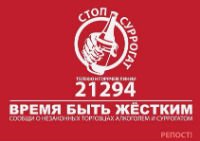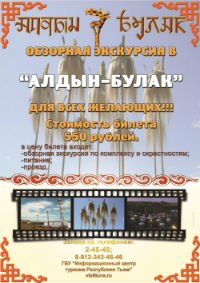 Event announces

1) 05.06.2020: the 15th Lunar day of the Holy buddist Month Saka Dava (it starts on the 23th of May, end on the 21th of June), during which good deeds are multiplied. (Tuva, Buryatia, Kalmykia)

2) 06.06.2020: Pushkin Day, the Day of Russian language (Russia)

3) 12.06.2020: Day of Russia (Russia)

4) 14.06.2020: Birthday of Kind Hearts of Tuva's leader Artysh Mongush (Tuva)

5) 06.07.2020: Birthday of Dalai-Lama the 16th

6) 18.07.2020: Birthday of the Head of Tuva Sholban Kara-ool (Tuva)

7) 15.08.2020: Day of the Tuva Republic (Tuva)

8) 15.08.2020: 19th anniversary of Tuva-Online News Agency (Tuva)

9) 17.08.2020: Day of Khoomey (Tuva)

10) 01.09.2020: Day of historical memory and dignity of Tuvan volunteers perished in the World War 2, fighting together with the Soviet Union against fascism (Tuva)