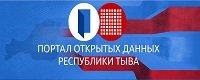 Two Forest Fires in Tuva

First this year forest fires have started in Siberia. The Siberian regional centre of the Russian Ministry of Emergency Situations told Itar-Tass on Monday that taiga fires has been registered in the Chita region, Tuva republic, Khakassia republic and in Altai. The fire hazard situation is the worst in the Chita region where 18 forest fires, including two major ones, have been registered at an area of over 1,000 hectares. A total of five fires were liquidated and 10 fires localised at an area of 772 hectares on Sunday. As many as 130 people were engaged in the fire extinguishing effort with the use of 37 machinery units. According to emergencies ministry specialists, the most likely cause of the fire conflagrations is careless handling of fire by people, as well as burning of last year's grass near forests. The warm weather that has come to Siberia now may promote the appearance of new fire spots. Fire fighters have so far managed to save populated localities in the taiga from the threat.
Notice
New comments for news item are allowed for 365 days after publication.