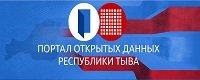 Chirgilchin Keeps Ancient Tuvan Tradition Alive

11 October 2007

| 3706 views | 1 comment

If you're into throat singing, you are certainly going to enjoy Chirgilchin, a voice harmonizing quartet from Tuva, a small Russian province north of western Mongolia.
It is a known fact that some of the best throat singers in the world hail from Tuva and a few of them are members of Chirgilchin.
Take Igor Koshkendey. He has twice won the Tuvan International Throat Singing competition, winning in all of the six styles of throat singing. "We have some of the best throat singers in our group," said Sasha Bapa, Chirgilchin's producer and road manager. "We are having a lot of fun on this tour."
The tour began in Los Angeles and will eventually end in San Diego. But before then, there are performances scheduled for a few other cities, including Pittsburgh where they'll perform Friday night at the Kelly-Strayhorn Theater.
The group will perform music from "Collectible," their most recent recording on Pure Nature Music. But much of the evening will concentrate on traditional music.
"Most of music we perform is traditional," he said. "In fact, some of it is so old, we are not sure when it was written."
Bapa said original throat singers imitated natural sounds.
"They imitated the wind, animals and everything," continued Bapa. "They also created melodies that were personal and heartfelt. It was one person singing and accompanying himself on banjo."
Chirgilchin was formed in 1996, a few years after throat music experienced a rebirth in Tuva.
"About 15 years ago, the music became popular again," said Bapa. "During the Russian rule, the music was mostly sung for propaganda reasons. Now, it isn't controlled by the government and you can see and hear the music on the world music market."
Bapa said the music is being transported outside Tuva to other cultures.
"Now, you have punk throat singers and jazz throat singers," he said with a chuckle. "Earlier this year, we held a workshop in Tuva for people interested in learning to become throat singers and we had several people come from the United States and Europe. The style is expanding."

| | |
| --- | --- |
| | Nate Guidry, Pittsburgh Post-Gazette |
Notice
New comments for news item are allowed for 365 days after publication.