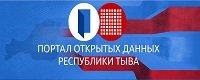 Tuva Writes 'People's Dictation'

18 October 2007

| 2877 views | 0 comments

'People's Dictation' was launched in Tuva on October 11, the day of the 63th anniversary of Tuva's joining Soviet Union. The mass action devoted to the Russian Language Year was initiated by school-teachers in the Sukpak village. Tuvan teachers are troubled by the lowing level of the Russian language knowledge specially in the deep Tuvan provinces where there are no Russians. Monoliguistic surrounding does not urge young Tuvans to get to know Russian properly. Schools in Kyzyl are overcrowded with the influx of the schoolchilden from Tuvan villages. Their parents know that with scarce knowledge of the Russian language their children won't be able to enter higher educational institutions both inside Tuva and outside. Round tables on the Russian language problem and All-Republican dictation in Russian are to attach public attention to the problem.
Journalists, Tandy residents, Kyzyl mayor specialists have already checked their knowledge.
Government officials have taken part in this all-republican action October 17.A text in Russia for school leavers was dictated by Svetlana Mongush, head of Ministry for Education of Tuva. Only three employees coped perfectly with the task: Rimma Chakar, deputy-chief of the department of state service and staff policy, press secretary Yuri Suchkov, and document keeper Maya Saryglar.
However, Mongush was pleased with the literacy skills of her employees. "Dictations develop visual memory, spelling skills, concentrate attention and train discipline. It seems important for me that state officials participated in the action. By the way, I am satisfied with the level of of literacy," Svetlana Mongush noted.
It is worth mentioning that "People's dictation" will finish on November 11.
Notice
New comments for news item are allowed for 365 days after publication.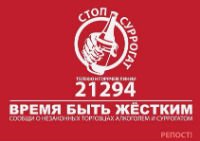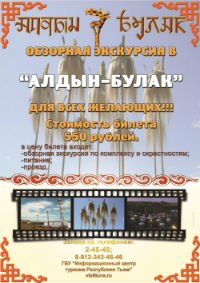 Event announces

1) 12.06.2022: DAY OF RUSSIAN FEDERATION (Russia)

2) 15.08.2022: DAY OF TUVA REPUBLIC (Tuva)

3) 16.08.2022 - 18.08.2022: IV International Khoomei Festival, devoted to the 60th anniversary of People's Khoomeizhi Kongar-ool Ondar (Kyzyl, Tuva)

4) 01.09.2022: Day of memory and honour of Tuvan volunteers who fighted against fascism (Tuva)

5) 01.11.2022: Day of Tuvan language (Tuva)