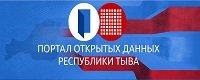 Tuvan Genghis Khan became a Merited Artist of Yakutia

10 June 2009

| 2618 views | 0 comments

The popular Tuvan artist Eduard Ondar, who played the title role in the film "The Secret of Genghis Khan", received the honorable title "Merited Artist of Republic Sakha (Yakutia)". The state award was presented to him on May 30 on the stage of the Tuvan Theatre of Music and Drama of P.A.Oyunskiy by the director of the theatre, Anatoliy Nikolaev. The all-Russian premiere of the film took place on March12, 2009. The film will be introduced in the international cinematic festival in Montreal.

The award was presented to the artist during an artistic evening of the extremely talented Tuvan director Aleksei Oorzhak. It was specifically his shows that "tore a window" to recognition of Tuvan theatre beyond the borders of the republic – in Bashkortostan, Tataria, Irkutsk, Krasnoyarsk, Belarus, and Turkey.

Aleksei Oorzhak also participated as an actor in the film "The Secret of Genghis Khan".

On the invitation of Yakut theatre, the Tuvan director is preparing to produce the spectacle "The Alpine Ballad" (after the book of Vasil Bykov), for the occasion of 65th anniversary of the Great Victory.

| | |
| --- | --- |
| | From information of tuvaculture.ru translated by Heda Jindrak |
Notice
New comments for news item are allowed for 365 days after publication.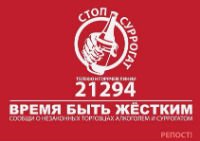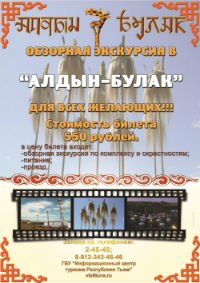 Event announces

1) 28.06.2019 - 30.06.2019: Festival of Traditional Russian arts 'Verkhovie' (Upper Yenissei), including that of old believers (Sizim village, Kaa-Khem district, Tuva, Russia)

2) 04.07.2019 - 07.07.2019: XXth Ustuu-Huree festival of live music and belief (Chadan city, Dzun-Khemchik district, Tuva, Russia)

3) 13.07.2019 - 14.07.2019: Tuvan Cattle-breeders Festival 'Naadym': horse-races, yurt-city, wrestling, archery, cattle-exhibition, concerts, (Tuva, Russia)

4) 15.08.2019: Tuvan Republic Day (Tuva)

5) 16.08.2019 - 18.08.2019: 3d International Festival 'Khoomei in the center of Asia' (Kyzyl, Tuva, Russia)

6) 01.09.2019: Day of historic Memory and Dignity of Tuvan volunteers who perished in the 2nd World war (Tuva, Russia)

7) 07.09.2019: The Day of Kyzyl city (Kyzyl, Tuva, Russia)