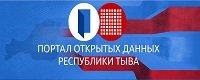 Altai monuments and throat-singing may join UNESCO heritage

6 June 2012

| 2666 views | 0 comments

Authorities of Republic Altai are submitting an application to increase the list of objects of UNESCO nature heritage in the category "Altai - Golden Mountains", because of the cultural and archeological monuments, and to include throat-singing in the list of World Heritage intangible treasures, as Ivan Belekov, the leader of UNESCO representatives in the region announced during a meeting with international experts on Sunday. Currently, the UNESCO Nature Heritage in the category "Altai- Golden Mountains" includes the Altai and Katun state biospheric natural reserves, nature park "Ukok zone of Peace", nature park "Belukha" and Teletskoye Lake. The local authorities, researchers, and scientists believe that aside from unique nature, Gorniy Altai also possesses significant cultural heritage.
Archeological monuments
"We are talking about broadening the category "Altai - Golden Mountains", which so far includes five natural objects, and we would like to include also archeological monuments. This will be a first in world practice - a mixed category. The objects will be of cultural-natural heritage character, and not just natural heritage, as it is now," - Belekov told the journalists. He explained that he is speaking of archeological monuments, which have world significance. It includes the Pazyryk culture and Ancient Turkic runic inscriptions. Among the objects which are proposed to be included, Belekov named Dyus-Tyt (Hundred Larches), Kalbak-Tash (Stone Arm), Elangash (inscriptions, petroglyphs, rock drawings), and the Pazyryk kurgans.
"The category "Altai - Golden Mountains" has to be broadened because of cultural and archeological monuments. I would ask that our request should be reflected in your official report"- Belekov addressed the international UNESCO experts, who visited the region with the inspection mission of verification of the condition of UNESCO objects.
In their turn, the experts, who in two days saw five natural UNESCO objects, declared unanimously that their natural and ecological value does not in any way diminish their cultural significance.
Throat-singing
Belekov also spoke about the proposal in preparation, to include the art of throat-singing in the list of Intangible World treasures.
"We are now preparing a proposal to include throat-singing in the list of monuments of human civilization, as a unique phenomenon of human culture, and that is being done jointly with certain other countries - Mongolia and China, as well as Republic Tuva," - he said.
Belekov emphasized that the phenomenon of throat-singing is definitely worthy of being in the list of intangible cultural treasures of humanity. "We are now preparing to submit the proposal, there is a lot of work ahead for us," - he remarked.
Throat-singing is a singing technique with unusual articulation in the larynx and/or pharynx, characteristic for traditional (especially cultic) music of the nations of Siberia, Mongolia, Tibet and some other countries of the world. The unique aspect of throat-singing consists in the fact that the performer produces two notes at the same time, producing an idiosyncratic two-voiced solo. Throat-singing is very popular in the West.

| | |
| --- | --- |
| | RIA Novosti, translated by Heda Jindrak |
Notice
New comments for news item are allowed for 365 days after publication.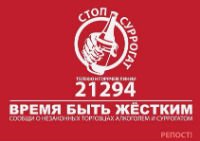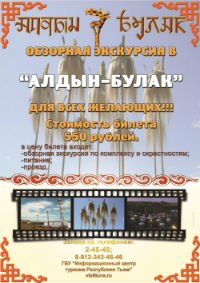 Event announces

1) 20.02.2023: Shagaa, New year according to Lunar Calendar (Tuva)

2) 23.02.2023: Defenders' Day

3) 08.03.2023: Women's Day (Russia)

4) 21.04.2023: Local governments Day (Russia)

5) 01.05.2023: May Day

6) 06.05.2023: Tuvan Constitution Day

7) 09.05.2023: Victory Day

8) 01.06.2023: Childrens defence Day

9) 06.06.2023: Russian Language Day - Pushkin's Day