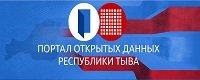 ---

The folk group Olchei will participate in the presentation of a new video project produced by Greenpeace Russia entitled "The Nature Heritage of Russia"

Greenpeace Russia aims to preserve the unique art of Tuvan throat singing. One could compare the preservation or native culture, customs, and people to a mass of uncharted wildlife-- partly forgotten national traditions have been recently considered to be an integral part of the World Nature Heritage. Authoritative international organizations have seriously started to investigate, preserve, and disseminate information about intangible cultural heritage. Special interest has been paid to Tuvan throatsinging as its origin, traditions, mystery, and power are inseperable from the nature of Tuvan and Central Asian nomadic way of life. For the first time in Tuva, Greenpeace Russia is going to present a new vision of wildlife protection for the public. A presentation of "The Nature Heritage of Russia" will be held on June 19 at 7 p.m. in the Central Journalism Office (Nikitsky Bulvar 8a). Since the year 2000, the complex ecological project has included eight Russian territories that are on the UNESCO World Nature Heritage List. The Ubsunur Basin in Tuva is one of these unique reserves. A wide range of video products has been released, including videos showing the problems of these areas as well as travel and educational films.
An important note is the fact that two modern folk groups - Olchei and Rusichi are going be the key moments of the presentation. The remarkable phenomenon of Tuvan throat songs and traditional Russian folk songs will reveal deep relations of culture and nature, while master traditional vocal and instrumental improvisation will show unlimited possibilities in musical creation and experimentation.
Another interesting moment of the evening program is a presentation of Olchei's new album "The Call of Hot Grass". The disc has been produced in cooperation with Greenpeace Russia as a part of the World Nature Heritage project. The album includes traditional songs of Tuvan folk, but new and harmonious sounds have been fused by audacious synthesis of Tuvan folk instruments and throat song together with European violins.
Notice
New comments for news item are allowed for 365 days after publication.