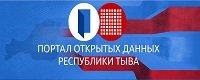 16 Fabruary 2013

| Views: 1368 | Comments: 0

Airline "Tomsk Avia" is planning to begin performing regular passenger flights from Tomsk to Novosibirsk, Gorno-Altaisk and other Siberian cities with a light Cessna 208B Grand Caravan airplane in 2013. The flight weight of this airplane is less than 4 tons, and it can take nine to 13 passengers, as the airline's press-service informed NIA Tomsk .

Tomsk airport received the permission to accept airplanes of this type last week, after which the first test flights to Novosibirsk and Gorno-Altaisk took place. The uninterrupted flight time from Gorno-Altaisk to Tomsk took two hours.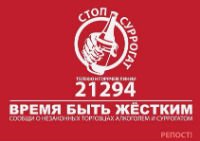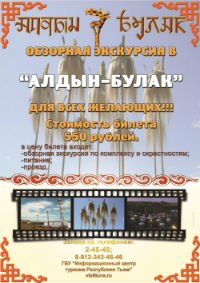 Event announces

1) 28.06.2019 - 30.06.2019: Festival of Traditional Russian arts 'Verkhovie' (Upper Yenissei), including that of old believers (Sizim village, Kaa-Khem district, Tuva, Russia)

2) 04.07.2019 - 07.07.2019: XXth Ustuu-Huree festival of live music and belief (Chadan city, Dzun-Khemchik district, Tuva, Russia)

3) 13.07.2019 - 14.07.2019: Tuvan Cattle-breeders Festival 'Naadym': horse-races, yurt-city, wrestling, archery, cattle-exhibition, concerts, (Tuva, Russia)

4) 15.08.2019: Tuvan Republic Day (Tuva)

5) 16.08.2019 - 18.08.2019: 3d International Festival 'Khoomei in the center of Asia' (Kyzyl, Tuva, Russia)

6) 01.09.2019: Day of historic Memory and Dignity of Tuvan volunteers who perished in the 2nd World war (Tuva, Russia)

7) 07.09.2019: The Day of Kyzyl city (Kyzyl, Tuva, Russia)