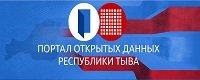 15 Fabruary 2013

| Views: 1115 | Comments: 0

STEPS TO THE 100th ANNIVERSARY

Tuva is planning to hold a biennale of contemporary urban sculpture with invitations to Russian and foreign sculptors. After the end of the exhibition, the works will be placed in the streets of Tuvan capital.

This is a joint project of Ministry of Culture of Tuva and of the mayor's office of Kyzyl to celebrate the 100th anniversary of the republic's joining with Russia, and 100th anniversary of Kyzyl. As the ministry announced, the idea of the contest originated with the well-known sculptor Baiza Ondar and his Kievan colleague Nikita Mazayev. They will attempt to mobilize other colleagues to take part, including those from Russian regions and from abroad. 12 works will be selected from sketches submitted by the contestants, and the authors will be invited to Tuva, where they will create the actual sculptures.
15 Fabruary 2013

| Views: 1226 | Comments: 0

In order to preserve a unique part of nature, Government of Tuva declared the re-establishment of Balgazyn Pine Forest as one of priority activities of Forest Committee activities for the next few years. The forest is located 100 km from the capital of the republic, Kyzyl, at the foot of Tannu-Ola mountain ridge. The area of the forest massif, surrounded by steppes of Central Tuvan Depression, is 28,000 hectares. This is one of the oldest preserves in Tuva, which is the habitat of a large herd of wild roe-deer among other animals. The Balgazyn pine forest with its pure healing air is also the home of the tuberculosis sanatorium of the republic.

| | |
| --- | --- |
| | Info from government press-service of Government of Tuva, photo by Vladimir Savinykh |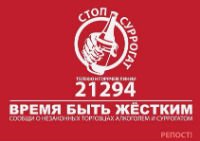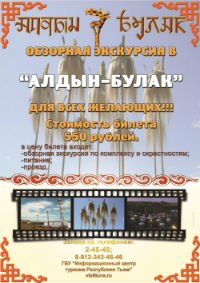 Event announces

1) 28.06.2019 - 30.06.2019: Festival of Traditional Russian arts 'Verkhovie' (Upper Yenissei), including that of old believers (Sizim village, Kaa-Khem district, Tuva, Russia)

2) 04.07.2019 - 07.07.2019: XXth Ustuu-Huree festival of live music and belief (Chadan city, Dzun-Khemchik district, Tuva, Russia)

3) 13.07.2019 - 14.07.2019: Tuvan Cattle-breeders Festival 'Naadym': horse-races, yurt-city, wrestling, archery, cattle-exhibition, concerts, (Tuva, Russia)

4) 15.08.2019: Tuvan Republic Day (Tuva)

5) 16.08.2019 - 18.08.2019: 3d International Festival 'Khoomei in the center of Asia' (Kyzyl, Tuva, Russia)

6) 01.09.2019: Day of historic Memory and Dignity of Tuvan volunteers who perished in the 2nd World war (Tuva, Russia)

7) 07.09.2019: The Day of Kyzyl city (Kyzyl, Tuva, Russia)