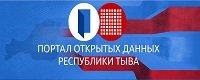 ---

New Tuvan Site is Founded

The newspaper, "Risk-Inform" (editor-in-chief is Sergei Gorev) has set up a site online (www.risk-inform.boom.ru), making it the third Tuvan media group to have an internet version--the other two being the information agency Tuva-Online (http://online.tuva.ru), and "Centre of Asia" (www.centreasia.dem.ru). The name "Risk-Inform" is very indicative of its subject matter, which is usually on the edge of decency and criticizes people in power. The Risk-Inform premises has been attempted to be set on fire in the past--it is thought that people who have been insulted in the paper could be to blame.
Notice
New comments for news item are allowed for 365 days after publication.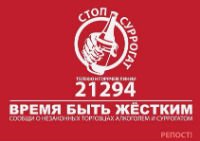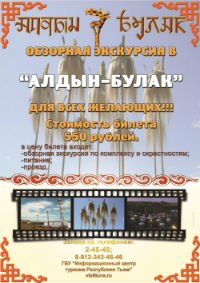 Event announces

1) 20.02.2023: Shagaa, New year according to Lunar Calendar (Tuva)

2) 23.02.2023: Defenders' Day

3) 08.03.2023: Women's Day (Russia)

4) 21.04.2023: Local governments Day (Russia)

5) 01.05.2023: May Day

6) 06.05.2023: Tuvan Constitution Day

7) 09.05.2023: Victory Day

8) 01.06.2023: Childrens defence Day

9) 06.06.2023: Russian Language Day - Pushkin's Day