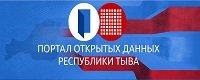 ---

Tuvan Artists will take Part in Sibir Exhibition

27 September 2002

| 2535 views | 0 comments

Representatives of the Tuvan Union of Artists, Alexandr Oidup, Alla Kudoyarova, and Kheimer-ool Dongak, have just come back from the first sitting of the organizing committee of the all-Siberian exhibition, ЂSibirЂ, which will take place next August in Irkutsk. This exhibition will be a qualifying event for the next and final stageЂthe exhibition, 'Russia', which will take place in Moscow. This all-Russian event used to be held every five years until recently, and has been the most prominent event for the artistic world of Russia. The break in this tradition is connected with the perestroika mess over the last ten years, and is now over. The artists are eager to be able to exchange their experience anew and are participating in the coming exhibition willingly. Thirty-five artists of Tuva have been selected to participate in 'Sibir', and their works will show in Irkutsk. Tuvan exhibits will be included into an illustrated catalogue for the exhibition and 192,000 rubles (approx. 6600 dollars) will be contributed from the Tuvan part.
Notice
New comments for news item are allowed for 365 days after publication.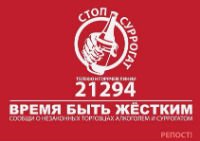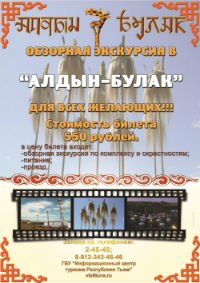 Event announces

1) 15.08.2022: DAY OF TUVA REPUBLIC (Tuva)

2) 16.08.2022 - 18.08.2022: IV International Khoomei Festival, devoted to the 60th anniversary of People's Khoomeizhi Kongar-ool Ondar (Kyzyl, Tuva)

3) 01.09.2022: Day of memory and honour of Tuvan volunteers who fighted against fascism (Tuva)

4) 01.11.2022: Day of Tuvan language (Tuva)