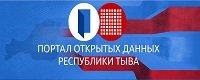 ---

Tuvan Theatre will Tour in Moscow

4 April 2005

| 1512 views | 0 comments

Tuvan theatre named after Victor Kok-ool will show 5 plays from its repertoir on the Moscow stages in coming September. The principal agreement on it was achieved on Friday between Mikhail Shvydkoi, head of the Federal Agency on Culture and Cinema and Chylgychy Ondar, State Duma deputy. This will be the first tour of the Tuvan company in the capital of Russia in the 70th history of the Tuvan theatre. The jubileum will be celebrated in March, 2006.
Notice
New comments for news item are allowed for 365 days after publication.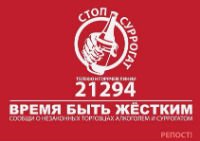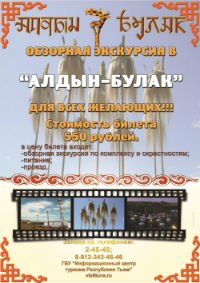 Event announces

1) 28.06.2019 - 30.06.2019: Festival of Traditional Russian arts 'Verkhovie' (Upper Yenissei), including that of old believers (Sizim village, Kaa-Khem district, Tuva, Russia)

2) 04.07.2019 - 07.07.2019: XXth Ustuu-Huree festival of live music and belief (Chadan city, Dzun-Khemchik district, Tuva, Russia)

3) 13.07.2019 - 14.07.2019: Tuvan Cattle-breeders Festival 'Naadym': horse-races, yurt-city, wrestling, archery, cattle-exhibition, concerts, (Tuva, Russia)

4) 15.08.2019: Tuvan Republic Day (Tuva)

5) 16.08.2019 - 18.08.2019: 3d International Festival 'Khoomei in the center of Asia' (Kyzyl, Tuva, Russia)

6) 01.09.2019: Day of historic Memory and Dignity of Tuvan volunteers who perished in the 2nd World war (Tuva, Russia)

7) 07.09.2019: The Day of Kyzyl city (Kyzyl, Tuva, Russia)