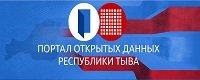 ---

Tuvan Deputy is Elected Head of the Union of Writers

18 July 2005

| 1733 views | 0 comments

Chylgychy Ondar, deputy of the State Duma, is elected head of the Tuvan Union of writers. Ondar, actor by profession, represents Tuva in the lower chamber of the Russian Parliament since his election in 1999 from the post of the Vice-Prime-minister. In 2003 he was reelected. He is known as a talented playwrite. When he was minister of culture of Tuva his plays began being staged in the Tuvan Drama Theatre. Now they comprise the better part of the theatre repertoir. Tuvan writers hope that Ondar's election into the head of the Writers' Union will easen publication of their works which now can await publishing for years.
Notice
New comments for news item are allowed for 365 days after publication.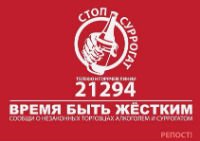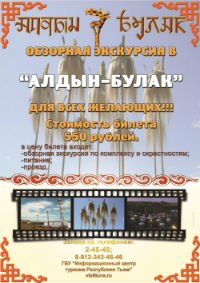 Event announces

1) 04.07.2019 - 07.07.2019: XXth Ustuu-Huree festival of live music and belief (Chadan city, Dzun-Khemchik district, Tuva, Russia)

2) 15.08.2019: Tuvan Republic Day (Tuva)

3) 16.08.2019 - 18.08.2019: 3d International Festival 'Khoomei in the center of Asia' (Kyzyl, Tuva, Russia)

4) 01.09.2019: Day of historic Memory and Dignity of Tuvan volumteers who perished in the 2nd World war (Tuva, Russia)

5) 07.09.2019: The Day of Kyzyl city (Kyzyl, Tuva, Russia)