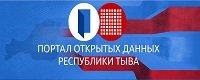 ---

Tuvan Khoomei, Didgeridoo, Jaw-Harp etc

28 April 2005

| 2761 view | 0 comments

Today Big Sky and Overtone Orchestra members Johnna Morrow and Steve Sklar will perform in the Rock-N-Soul Cafe (Arapahoe Ave., Boulder, Co) along with local artists LogRhythm. Morrow, described by MP3.com as "the best female rock vocalist you will ever hear," is Skysong recording artist Big Sky's lead singer and songwriter, and will also play guitar and flute. Sklar, the leading western performer and teacher of Khoomei, or Tuvan Throat-Singing will demonstrate various singing styles, and play didgeridoo, guitar, and jaw-harp. LogRhythm features Per and Eileen Hultquist on didgeridoos, hang, jaw harps, and more; and Sandra Wong on violin and nyckleharpa. All three are members of the Boulder-based ensemble PETS, which recently released its debut cd, Brain Massage.Special guest: Australian didgeridoo virtuoso and flutist Ash Dargan.
Notice
New comments for news item are allowed for 365 days after publication.