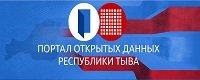 ---

Second 'Kyzyl-Moscow' Festival is to Open in Mid-October

6 September 2005

| 2328 views | 0 comments

The Second 'Kyzyl-Moscow' Festival of the Tuvan culture will be held in Moscow, October 15-16, as its director Georgi Beletski reported to 'Tuva-Online'. Three Tuvan groups – 'Ene-Sai' (Mother the River), 'Salgal' (Generation), 'Uger Dorgun' (Mountaineous Star) – have confirmed its participation in the Moscow Fest. For 'Ene-Sai' headed by Nadezhda Kuular it will a second visit to the Russian capital this year. In May the group performed one of the most prestigeous stages in Russia – in the Kremlin Palace of Congresses. This time the Cultural Centre 'Dom' will host the first day of the Festival which will be followed by the concerts in the theatre centre on the Tsvetnoi (Flower) Boulevard on the 16th of October. The 'Salgal' group was founded in 1995 by Andrei Mongush, currently a 'Huun-Huur-tu' member. The backbone of the ensemble was made up of the schoolchildren which are now student of the 2 year at the Kyzyl Art School – Vyacheslav Manchin, Ai-Khaan Oorzhak, Anatoli Uvangur, Eres Dazhynai. 'Uger Dongur' is a newly born group made up of ex-'Changy-Khaaia' musicians – Arthur Damdyn-ool, Kheimer-ool Khovalyg, Soian Tumat, Alexandr Ondar.
Notice
New comments for news item are allowed for 365 days after publication.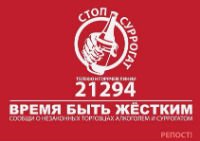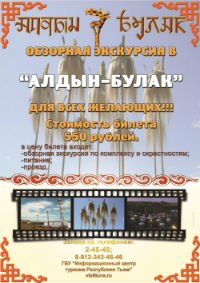 Event announces

1) 15.08.2022: DAY OF TUVA REPUBLIC (Tuva)

2) 16.08.2022 - 18.08.2022: IV International Khoomei Festival, devoted to the 60th anniversary of People's Khoomeizhi Kongar-ool Ondar (Kyzyl, Tuva)

3) 01.09.2022: Day of memory and honour of Tuvan volunteers who fighted against fascism (Tuva)

4) 01.11.2022: Day of Tuvan language (Tuva)