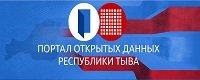 ---

Tuvan Homosexuals Have Now Their Own Site

A letter signed Nikolay Bodrov which appeared on the 'Tuva-Online' guestbook made an effect of the exploded bomb. It declared it publicly what was earlier a hidden subject that there are different groups of 'gays' in Kyzyl. The author himself claimed to belong to the so-to-speak right ones who in contrast to their younger 'colleagues' are behaving themselves. Among the preferable places of homosexuals in Tuva are benches near the 'Khuresh' stadium and the 'Aidash' cafe. Since September, 6 Kyzyl gays can meet in the Internet on the Kyzyl Gays site
Notice
New comments for news item are allowed for 365 days after publication.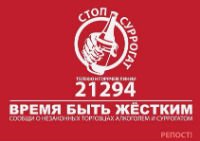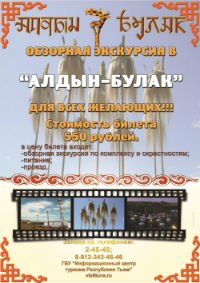 Event announces

1) 15.08.2022: DAY OF TUVA REPUBLIC (Tuva)

2) 16.08.2022 - 18.08.2022: IV International Khoomei Festival, devoted to the 60th anniversary of People's Khoomeizhi Kongar-ool Ondar (Kyzyl, Tuva)

3) 01.09.2022: Day of memory and honour of Tuvan volunteers who fighted against fascism (Tuva)

4) 01.11.2022: Day of Tuvan language (Tuva)