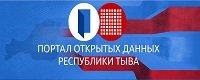 ---

Tuva Gets Ready for Autumn Bird Migration

Tuva is getting ready for autumn bird migration. As IA Tuva-Online reports, a session of the operative headquarters on the situation in Tuvan-Mongolian Ubsu-Nur Lake, where mass death of water fouls from bird flu was registered, was held by Deputy Prime Minister Alexander Brokert in Tuvan Government. It is worth reminding that quarantine was introduced in Saryg-Khol Sumon of Ovyursky District on July, 10. According to Alexander Brokert, area cleaning and utilization of dead birds that are mostly brought from the Mongolian part of the lake by the wind continue in Ubsu Nur Lake area. It is worth mentioning that two thirds of the lake are situated in Mongolia. Actions to prepare for back migration of birds in the end of August – the beginning of September were discussed at the governmental meeting. It is interesting the seasonal bird routes differ: wild ducks fly into Tuva from Mongolia but migrate back over the entire area of Tuva, Khakasia and a part of Krasnoyarsk Territory. As the Deputy Prime Minister specified, migrating birds already have immunity to bird flu but are its carriers.
Notice
New comments for news item are allowed for 365 days after publication.