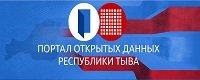 ---

Tuva reports cases of deaths among wild birds

19 September 2005

| 1847 views | 0 comments

Two wild birds - a duck and a magpie -- have been found dead near Lake Sharonur in the republic of Tuva - the first such case among wild birds reported. A group of specialists from the Emergencies Ministry and epidemiologists work at the site, the Emergencies Ministry's Siberian regional centre told Itar-Tass. The specialists examine the lake area to find out whether there are other dead birds. The remains of the birds are taken to Novosibirsk for laboratory tests to establish whether it is bird flu virus, an officer on duty at the regional emergencies department said.

Local hunters are warned about the danger. They are also asked to report to the veterinary service if they find dead birds. Bird flu has been reported in Siberia's Novosibirsk and Omsk Regions and in the Altai Territory.
Notice
New comments for news item are allowed for 365 days after publication.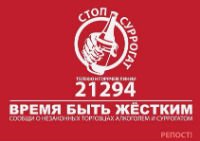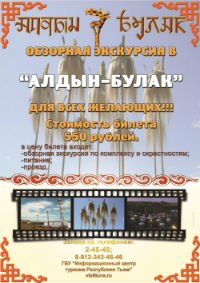 Event announces

1) THESE DAYS: Republican Festival of Tuvan traditional applied art 'Silver art' (Kyzyl-Dag village, Bai-Taiga district, Tuva, Russia)

2) 28.06.2019 - 30.06.2019: Festival of Traditional Russian arts 'Verkhovie' (Upper Yenissei), including that of old believers (Sizim village, Kaa-Khem district, Tuva, Russia)

3) 04.07.2019 - 07.07.2019: XXth Ustuu-Huree festival of live music and belief (Chadan city, Dzun-Khemchik district, Tuva, Russia)

4) 13.07.2019 - 14.07.2019: Tuvan Cattle-breeders Festival 'Naadym': horse-races, yurt-city, wrestling, archery, cattle-exhibition, concerts, (Tuva, Russia)

5) 15.08.2019: Tuvan Republic Day (Tuva)

6) 16.08.2019 - 18.08.2019: 3d International Festival 'Khoomei in the center of Asia' (Kyzyl, Tuva, Russia)

7) 01.09.2019: Day of historic Memory and Dignity of Tuvan volunteers who perished in the 2nd World war (Tuva, Russia)

8) 07.09.2019: The Day of Kyzyl city (Kyzyl, Tuva, Russia)