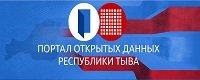 ---

Cleaning Action in Tore-Khol Lake

Yesterday the lake Tore-Khol, on the Tuvan border with Mongolia, has been the site of a huge cleaning project. The Tuvan organization "Ubsu-Nur", also known as the State Biological Nature Reservation, gathered seventy volunteers to clean the beach and the waterline of garbage day trippers and tourists left behind. Tore-Khol is been described as one of the most beautiful and clean lakes of Tuva. Ubsu-Nur and the local alexistration though have stated that the annual cleaning project is not sufficient enough for preservation of the ecological biosphere of the lake. Funds for further activities and guarding of the health of the lake are needed.
According to a spokes woman of Ubsu-Nur, government funds are insufficient and an entrance fee must lift some of the financial burden of the project. From of today tourists and visitors pay to vacate the sandy beaches and enjoy the fabulous view of surrounding mountains. Fees range from a mere ten rubles for locals, to two dollars for foreign visitors. Prices are per person per day with the addition of a extra fee for cars other transportation.
The money that will be collected will flow into the budget of the local alexistration. Already on the first (experimental) day, two thousand nine hundred rubles have been collected. Kombu A. Ch., head of the alexistration, promised the gathered volunteers to build concrete (!) toilets, garbage disposal bins and organize lake security. The security must force visitors to pay for their entrance and keep an eye on their behavior. After this declaration voices cried out to say that locals would find a way around this "problem" and use their path finder tricks to get in for free.
Ubsu-Nur is planning to divide the lake into several ecological zones. There will be places of mass and organized recreation. Also a zone for ecological education and tent camps will be erected. Further a ecological monitoring zone, a zone for summer housing for shepherds and a drinking place for their domestic animals and a recreational fishing zone. The fishing zone is meant to be only for fishing with fishing sticks. Fishing with nets is banned. Finally there is an area planned for the nesting of birds. Dividing the lake in the different zones will not be done over night, says the spokes woman of Ubsu-Nur. The zones are to be implemented in the coming years.
Notice
New comments for news item are allowed for 365 days after publication.