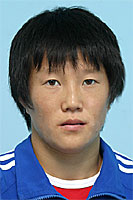 The World Greco-Roman, Freestyle, and Women's Wrestling Championship is to take place in Guangzhou, People's Republic of China, on September 25-30. Tuvan female wrestler Lorisa Oorzhak will not be able to participate there due to an injury, as IA Tuva Online reported.

Russia will be represented in the weight category of 48 kg by Inga Karamchakova (Khakassia), Alexandr Zverkov, the women's wrestling department chief of the Wrestling Federation reported.

No more details are known about the Tuvan sportswoman's trauma yet, since this information has been reported by telephone from the Baikal training camp where Russian female wrestlers are in-training for the competition now.