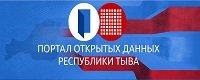 New Attempt to Hold First Session of Tuvan Parliament

16 December 2006

| 2162 views | 0 comments

A new attempt, the sixth of its kind, has been made to hold the first session of the Legislative chamber of the Great Khural of the Republic of Tuva. The corresponding decree was signed by Tuva's Prime-Minister Sherig-ool Oorzhak, after his consultations with President's Envoy in Siberia Anatoli Kvashnin. The previous 5 have failed due to boycott by 12 Life party deputies thus protesting against the illegal cancelling of victories of their 5 colleagues following October 8 voting. The Tuvan parliamentary crisis is in the focus of the federal authorities. Vice Prime Minister Dmitri Medvedev commented about this situation while on a visit to Krasnoyarsk. He said that its impact on the life of ordinary people in Tuva should not be overestimated. Moscow is ready to keep donating to Tuva in 2007. It is noteworthy that Tuva's own revenues in the republican budget do not exceed 20 per cent.
Notice
New comments for news item are allowed for 365 days after publication.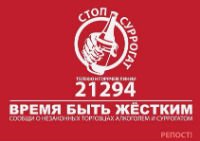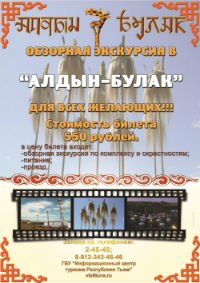 Event announces

1) 04.07.2019 - 07.07.2019: XXth Ustuu-Huree festival of live music and belief (Chadan city, Dzun-Khemchik district, Tuva, Russia)

2) 15.08.2019: Tuvan Republic Day (Tuva)

3) 16.08.2019 - 18.08.2019: 3d International Festival 'Khoomei in the center of Asia' (Kyzyl, Tuva, Russia)

4) 01.09.2019: Day of historic Memory and Dignity of Tuvan volumteers who perished in the 2nd World war (Tuva, Russia)

5) 07.09.2019: The Day of Kyzyl city (Kyzyl, Tuva, Russia)