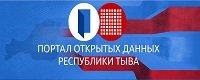 Alash to Perform Tonight at Western Connecticut State University

Alash! Throat Singers of Tuva will perform tonight at Western Connecticut State University.
An award-winning ensemble of four young men from Tuva, bordering Outer Mongolia, Alash! employs the traditional technique of throat singing, also called xoomei, which allows an individual performer to sing more than one note at a time. In traditional Tuvan music, the singers often use their voices and instruments to create the sounds of bird whistles, bubbling streams, cantering horses and howling wolves, producing a musical portrait of the forested taiga and windswept steppes of their homeland. Sean Quirk, group's American manager, who is married to a Tuvan woman, provides narration throughout the concert.
Throat Singers of Tuva perform tonight, 7:30 p.m., at Ives Concert Auditorium in White Hall, located on WestConn's midtown campus at the corner of Fifth Avenue and White Street.
Free parking in available in the new Fifth Avenue garage adjacent to White Hall. There is a suggested donation of $10 at the door. For more details, visit www.ctfolklife.org or call (203) 748-1131.
Notice
New comments for news item are allowed for 365 days after publication.