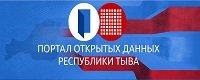 All kindergartens and schools Closed in Five Tuvan Villages because of Hepatitis Outbreak

Six kindergartens and six schools were closed down in five Tuvan villages in Todzhinsky District because of a hepatitis A outbreak, Rospotrebnadzor (a federal regulatory agency on health and consumer rights affairs) reported today. 57 children had hepatitis A on Thursday, while on January 11 there had been 38 of them, and 52 – on January 16.
It was decided to close all the kindergartens and schools in those villages. All the patients live in Todzhinsky District of Tuva. The cause of the hepatitis outbreak is being established. Rospotrebnadzor experts are working in the district. As Tuvan Government press-service reported, 400 vaccine doses were sent to the district. $80,000 was allocated from the Republican Fund, and $20,000 more – from the Epidemiological Fund of Ministry for Healthcare of Tuva for vaccination against hepatitis.
Notice
New comments for news item are allowed for 365 days after publication.