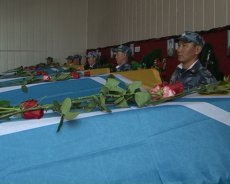 Eight airborne troopers have died trying to fight a forest fire in Tuva, southern Siberia, spokesperson for Tuvan authorities reported on Thursday.
On Wednesday, June, 6, 14 airborne troopers from Tuva air base were putting out a 500 hectare forest fire in Bai-Taiga district near the Kara-Khol lake. Suddenly the wind changed its direction and the fire went on the tops of the trees. They rushed out trying toe escape. Those 6 who chose to go right into the fire managed, but the other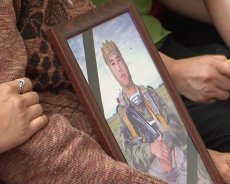 9 were reported to be dead. Then it appeared that 35-year-old Sergei Paderin got saved. He found a small pool. 'I span in this pool as on a frying pan, constantly turning over. My feet managed to be more or less in the water, but the head and shoulders scorched, - he related to the journalists. - When the fire passed I wandered in the forest and came to a huntsman' house.' Sergey was taken to hospital by helicopter. Over 25 percent of his body burnt. The doctors say he is recovering.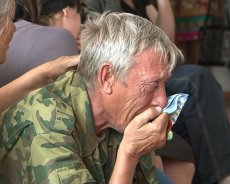 Eight fightfighters were buried yesterday. His funerals gathered a lot people. Sholban Kara-ool, head of the republic, expressed his deep condolescense to their families.
The republic of Tuva declared a state of emergency on July 5, with 14 fires ablaze, covering 4570 hectares, being fought by 178 people, 27 units and 4 aircraft. The fight against the fires has been hampered by weather conditions with hot dry weather and strong winds prevailing in Tuva.
The fires are in remote mountainous areas at altitudes above 2000 metres.
A criminal case investigation into the death of the paratroopers has been initiated. Tuvan authorities will allocate 2 mln rubles to relatives of those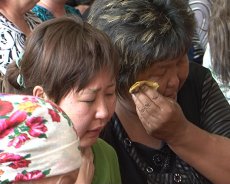 troopers killed fighting the fires, 1 mln – to those who got through.
The names of the perished paratroopers are included forever into the list of the Tuvan forest guard.
The number of forest fires in Russia has increased to 132 during the day, with the most critical situations unfolding in Siberia and the Far East, according to the Forestry Agency. The forest fires are believed to have been triggered by thunderstorms, agricultural burning, and careless fire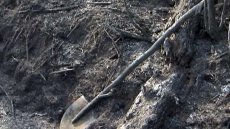 handling practices.
Today in Tuva the temperature is 35 Celcium degrees of heat.