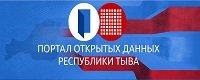 13 August 2012

| Views: 1452 | Comments: 0

Singers from 13 countries, including Russia, have competed in the geographical centre of Asia.
Each participant was to perform two songs – an international hit and a folk song in modern interpretation. Grand-Prix of the Festival "Melodies of Sayan Mountains' and a money premium of 200 000 roubles (7 000 dollars) went to Buryatia with Irina Shagdurova who was recognized the best.
3 August 2012

| Views: 3592 | Comments: 0

The 3rd International Felt Festival "Patterns of Life" will take place on 15 August on Arat square within the framework of Naadym, cattle-breeders' holiday. It will be possible to see and obtain felt products and souvenirs made in various corners of Russia and Mongolia. Master craftsmen from Kazachstan, Republic Altai, Bashkortostan, Khakassia, as well as from many aimaks of Mongolia will participate in the festival. There will be an exhibition and sale of yurts, a fair of folk industries products, felt-making workshops by artisans who have preserved traditional methods, and competitions.

| | |
| --- | --- |
| | Heda Jindrak, photo by Dina Oyun |
1 August 2012

| Views: 1979 | Comments: 0

Forest fires continue to rage in Siberia, decimating up to 15,000 hectares of forest and forcing the closure of the Tomsk regional airport, Russia's Emergencies Ministry said on Friday.
Most of the fires were fueled by intense heat and strong winds, increasing the area by 2,000 hectares overnight.
The worst of the blazes were concentrated in Russia's Siberian regions of Krasnoyarsk, Tomsk, Tuva, Khakassia and Irkutsk, according to the ministry.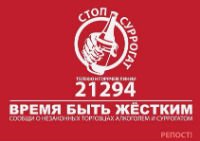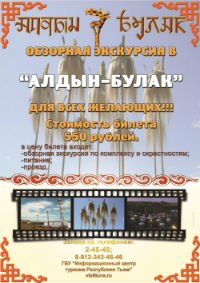 Event announces

1) 05.06.2020: the 15th Lunar day of the Holy buddist Month Saka Dava (it starts on the 23th of May, end on the 21th of June), during which good deeds are multiplied. (Tuva, Buryatia, Kalmykia)

2) 06.06.2020: Pushkin Day, the Day of Russian language (Russia)

3) 12.06.2020: Day of Russia (Russia)

4) 14.06.2020: Birthday of Kind Hearts of Tuva's leader Artysh Mongush (Tuva)

5) 06.07.2020: Birthday of Dalai-Lama the 16th

6) 18.07.2020: Birthday of the Head of Tuva Sholban Kara-ool (Tuva)

7) 15.08.2020: Day of the Tuva Republic (Tuva)

8) 15.08.2020: 19th anniversary of Tuva-Online News Agency (Tuva)

9) 17.08.2020: Day of Khoomey (Tuva)

10) 01.09.2020: Day of historical memory and dignity of Tuvan volunteers perished in the World War 2, fighting together with the Soviet Union against fascism (Tuva)