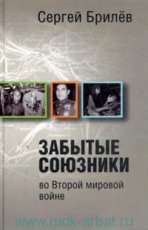 A new publication of "Olma Media Group", a book by TV journalist Sergei Brilev "Forgotten Allies in the Second World War" was at the 25th Moscow International Book Fair - Expo. In the hardcover with a volume of more than 700 pages, the international journalist tells about the part played by the "small countries-allies" of USSR, USA and Great Britain. The most attention is paid to Latin America, Africa, islands of there Caribbean Sea and Oceania, as well as to Tuva, which was independent at the time - Tuvinian People's Republic.
The book is based on declassified archival materials and interviews of the author with participants in the events.
Remember that Sergei Brilev was preparing a history series about little known allies of the "Big Three" in his informational program "News on Saturday".