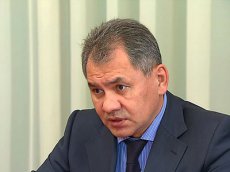 Redefining epic poetry for the 21st century, a native of the Siberian Republic of Tuva composed a heroic tale recounting the career of Tuvan politician Sergei Shoigu in an exalted medieval style.
The idea was hatched after the far eastern nation of Chukchi voiced its plans to compose an epic poem about billionaire Roman Abramovich, who was Chukotka governor from 2001 to 2008, said Shoigu's bard Aibek Soskal.
The Abramovich epic poem was actually a tongue-in-cheek proposal by spin doctor Gleb Pavlovsky from 2006, which never materialized.