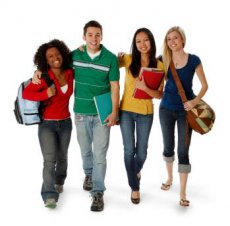 The Tuvan State University of Kyzyl, Republic of Tuva is organizing a summer study program for foreigners, from June 30 - July 14, 2013 called "Two Weeks of Tuva".
Participants will study the Tuvan language four academic hours (three actual hours) a day, Monday through Friday, in groups of 3-6 students. By the end of the 40-academic-hour program, participants will know basic words, simple phrases, and how to talk about themselves, their family and their home.
Evenings and weekends will be spent visiting museums, sites and concerts and enjoying nature outings. Special interviews with historians, musicians and religious leaders will also be organized. During a portion of their stay, participants will be able to live in a traditional Tuvan yurt.
Participants will be met by a representative of the Tuvan State University in Krasnoyarsk, Russia on the morning of June 30th and will take a bus down to Kyzyl, Tuva where the majority of the program activities will take place. Those enrolling are responsible for their own travel to and from Krasnoyarsk, Russia prior to June 30th. Bus fare back to Krasnoyarsk on July 14th is also included into the program.
The cost of "Two Weeks of Tuva", including round trip travel from Krasnoyarsk to Kyzyl, language courses, cultural program and lodging, is 45,000 RUB or $1,500 USD.
Those interesting in applying for the program should contact the International Relations Department of Tuvan State University at intertsu@gmail.com to receive an application or further information. The deadline for application is May 1, 2013.