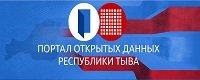 Tuvan shamaness takes part in Ukraine TV project "Psychics are investigating"

Tuvan shamaness Marina Khomushku will participate in TV project "Psychics are investigating" on Ukraine channel STB, as announced by site Tyva medee. It is analogous to a project by Russian channel TNT "Battle of the psychics".

Marina has already participated in the Seventh international battle of the psychics. She placed sixth. After the game, the film group called Marina and invited her to take part in the new project. The program begins today, 28 January.

| | |
| --- | --- |
| | Kheimer-ool Oorzhak, Tyva medee, translated by Heda Jindrak |
Notice
New comments for news item are allowed for 365 days after publication.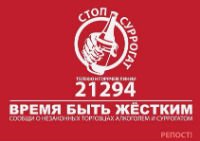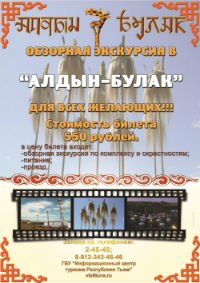 Event announces

1) 23.02.2020: Day of the Motherland Defender (Russia)

2) 08.03.2020: Women's Day (Russia)

3) 01.05.2020: Festival of Labour. Pervoye Maya (Russia)

4) 06.05.2020: Day of Tuvan Constitution (Tuva)

5) 09.05.2020: VICTORY DAY, 75th anniversary of Russian Army victory over fascism (Russia)

6) 11.05.2020: 102th anniversary of Richard Feynman, outstanding physicist, Nobel Prize winner (California-Tuva)

7) 19.05.2020: Museum workers' Day (Russia)