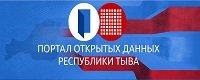 ---

Film on Tuvan Masters of theSsteppe had a Premiere in Geneve

The film "Masters of the Steppe" (director Peter Oud), devoted to the problems of self-rule in Tuva, a joint project of the European Council and the Tuvan Parliament (Supreme Khural), after a series of screenings in Tuva (Kyzyl, Turan), Belgium, Holland, has had International Premiere at the Annual Meeting of the United Nationas Working Group on Indigenous Populations in Geneva (Switzerland) The meeting was attended by indigenous and non-indigenous people from all over the world. Some 120 persons from dozens of different countries acquired a copy of the film and the brochures; for many of them it was the first time they saw and heard something from the Republic of Tuva! The film on the modern life of Tuvan nomads has been recently on show in Halle (Germany). Kater this year, screenings are planned in Canada (October), at the Netherlands Ministry of Foreign Affairs (November) and at a congress of legal anthropologists in Nepal (December)
Notice
New comments for news item are allowed for 365 days after publication.