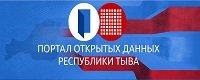 ---

Nomadic Expedition to Tuva in Summer 2004

12 January 2004

| 3109 views | 0 comments

Laurent Paucot a french throat-singer, who visited Tuva summer last year and was awarded the title "Discovery of the Festival Ustuu-Huree", was so carried away by Tuva ad this visit that started an interenational project related to this beautiful place in the very centre of Asia. He invites everybody interested in this prject to contribute to it: During the festival, I met Galina Munzuk, the daughter of the famous actor in Tuva, Maxim Munzuk. He played in the KurosawaЂs film "Dersou Ouzala" in 1976. Since October 2003, IЂm doing a research about her father. He went to France in 1976 and 1987 to many festivals to present the Film to the French public. I started to collect articles and pictures from newЂs papers and cinema magazins published in 1976 during the film festival of Paris. Unfortunately Galina Munzuk and the people of Tuva never had access to all these documents. The Film had even so a very great success all around the world (oscar in Holywood, in Moskow, in Paris...). Moreover, Michaela Melechovska from Czeck Republic who was in Ustuu Huree too and myself, we would like to organize an international project about Dersou Ouzala to honour the memory of Maxim Munzuk who passed away in 1999. The first stage of the project is to collect articles about the film and about Maxim Munzuk written in many countries all around the world, and translate them into Russian and Tuvinian. Afterwards, we would like to organize a "nomadic exhibition" in Tuva during the Summer 2004 to show all this precious world account! We also think to project the movie with a portable equipment. The exhibition could takes place during festivals in Tuva and also in others Siberian regions (Khakassia, Altai, Krasnoyarsk region, Buryatya etc...) We thought that all of you who went to Tuva could be interested to participate to this collective project by doing a research in the National Film Library of your country! For further informations about the project , you can contact me paucot_l@hotmail.com or Michaela melechov@hotmail.com .
Notice
New comments for news item are allowed for 365 days after publication.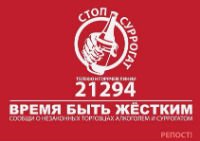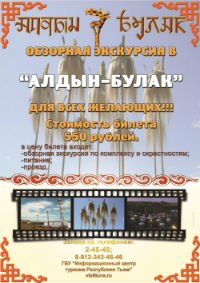 Event announces

1) 21.04.2023: Local governments Day (Russia)

2) 01.05.2023: May Day

3) 06.05.2023: Tuvan Constitution Day

4) 09.05.2023: Victory Day

5) 01.06.2023: Childrens defence Day

6) 06.06.2023: Russian Language Day - Pushkin's Day