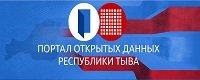 ---

Kyzyl Hosting Tuvans from All Over the World!

Today the First Congress of ethnic Tuvans opens in Kyzyl. The most numerous delegation is that from 'Big Tuva' (Tuva itself). It comprises actors, writers, scientists etc. 85 Tuvans will come from Mongolis (Khovd and Bayan-Ulgii aimaks), Irkustk, Altai and Buryatia. Due to some visa problems Tuvans from China won't be able to come. Among the most honourable guests of the Congress is Chinagiin Galsan, a Tuvan writer, native of Tsengel Somon (Mongolia), living now in Germany. He is many times winner of literature contests in Germany.
Notice
New comments for news item are allowed for 365 days after publication.