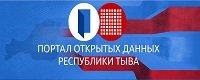 ---

English-Tuvan Phrasebook has been recently published

A new English-Tuvan Phrasebook has come recently out, as it was reported to tuva-online by Steve Sklaire. Its author is Aldynai Seden-Khuurak, an English teacher. As he confirms: "This is definitely better than anything else I've seen. It's about 175 pages, including map, bibliography, etc. If you ever needed to say, "musk gland" or count to a billion in Tuvan, this is definitely the book for you. It's also a perfect gift for your favorite Tuvaphiles/Khoo-maniacs. You can order copies from the new Khoomei.com store at http://khoomei.com/store.htm
Notice
New comments for news item are allowed for 365 days after publication.