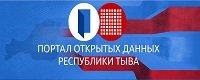 ---

English Language Summer Camp Finishes its First ever Season in Tuva

English language camp for 70 children ages 12-15 today finishes its first ever season in Kyzyl. The Tuvan-Turkish Lyceum in Kyzyl has been running a three-week English language camp with the support of the U.S. Embassy's English Language Office (ELO). The camp is the second of its kind, this year featuring the support of alumni of U.S. government exchange programs, including Future Leaders Exchange (FLEX) and American English Language Fellows, the U.S. Embassy's Attache for English Language Programs, Dr. Bridget F. Gersten said to Tuva-Online. It started on June, 19 with representatives from the local Ministry of Education, Tuvan State University, and the Lyceum's Director present at the opening ceremony. ELO made a substantial donation of excellent English language teaching materials and games to upgrade the teaching of English in the Republic.
Notice
New comments for news item are allowed for 365 days after publication.