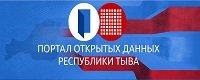 English version of Tuva.Asia is available

Dear Friends, The Editorial Board of the electronic journal The New Research of Tuva welcomes you to the journal's English-language website. The New Research of Tuva presents the current state of Tuvan studies — a branch of the humanities that investigates the history and culture of the Republic of Tuva (Russia). Our contributors are among the most widely recognized specialists in the field of Tuvan studies, both in Russia and abroad. The website came on-line in July 2009, and the first issue of the journal appeared at that time as well. As of September 2010, we have published seven issues of The New Research of Tuva, all of which are available in electronic format on the website. The journal and the website are supported by a grant from the Russian Scientific Fund for the Humanities. At this point, we can only offer English abstracts of articles written in Russian, but we hope to be able to offer more English-language content in the future. We hope you will find our journal and website useful, informative, and above all, entertaining. We welcome any comments you may have on the design of the website and contents of the journal. We look forward to hearing from you!

| | |
| --- | --- |
| | Brian Donahoe, member of the editorial board of Tuva.Asia |
Notice
New comments for news item are allowed for 365 days after publication.