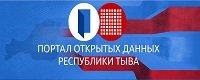 ---

Tuvan Shaman Lead Seminars in Europe

4 March 2005

| 2207 views | 0 comments

Tuvan Shaman Oyun Liudmila Kara-oolovna of Kyzyl local religious organization of shamans 'Adyg Eeren' ('The Spirit of the Bear' of Republic Tuva), lead two-day seminars in Prague and Bratislava February 2005. For the inhabitants of the capital of Slovakia the seminar was carried out a second time. Recently the interest of Europeans both to occult sciences, and to sources of the shamanism has increased. Questions during a seminar were not only about the practical application used in Tuva shamanism, but were also about the value of shamanism in daily life.
Interest was shown not only by participants of seminars in Prague and Bratislava, but also by radio, TV and press. Shaman lady Liudmila Oyun has given some interviews in both countries.
These were not the first seminars lead by her. Earlier seminars have also been lead in Germany in Huelhorst (Nordrhein-Westfalen).
Е-mail for your questions about carrying out of seminars, and also for record on personal reception: damyrak@yandex.ru.
Notice
New comments for news item are allowed for 365 days after publication.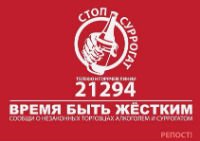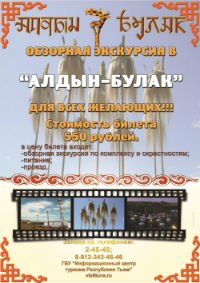 Event announces

1) THESE DAYS: Republican Festival of Tuvan traditional applied art 'Silver art' (Kyzyl-Dag village, Bai-Taiga district, Tuva, Russia)

2) 28.06.2019 - 30.06.2019: Festival of Traditional Russian arts 'Verkhovie' (Upper Yenissei), including that of old believers (Sizim village, Kaa-Khem district, Tuva, Russia)

3) 04.07.2019 - 07.07.2019: XXth Ustuu-Huree festival of live music and belief (Chadan city, Dzun-Khemchik district, Tuva, Russia)

4) 13.07.2019 - 14.07.2019: Tuvan Cattle-breeders Festival 'Naadym': horse-races, yurt-city, wrestling, archery, cattle-exhibition, concerts, (Tuva, Russia)

5) 15.08.2019: Tuvan Republic Day (Tuva)

6) 16.08.2019 - 18.08.2019: 3d International Festival 'Khoomei in the center of Asia' (Kyzyl, Tuva, Russia)

7) 01.09.2019: Day of historic Memory and Dignity of Tuvan volunteers who perished in the 2nd World war (Tuva, Russia)

8) 07.09.2019: The Day of Kyzyl city (Kyzyl, Tuva, Russia)