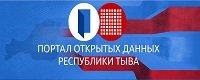 ---

'Tyvaexpo-2005' will be Held in Kyzyl in Late August

29 July 2005

| 1869 views | 0 comments

For the 3 days in the end of summer Kyzyl will turn into a hot market place. Tuvan capital will host the 2nd Interregional Fair 'Tyvaexpo' in August, 26-28. It is the second time that the best good produced in Siberia, Mongolia, Northern China will be on show and sale in the centre of Asia. The first fair took place last year and was a success. 'Tyvaexpo' is a joint project of the Government of the Republic of Tuva and of the Adminstration of the Novosibirsk region.
Notice
New comments for news item are allowed for 365 days after publication.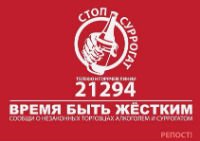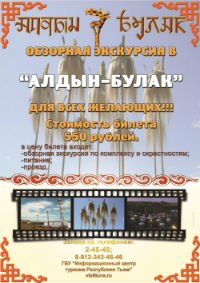 Event announces

1) 04.07.2019 - 07.07.2019: XXth Ustuu-Huree festival of live music and belief (Chadan city, Dzun-Khemchik district, Tuva, Russia)

2) 15.08.2019: Tuvan Republic Day (Tuva)

3) 16.08.2019 - 18.08.2019: 3d International Festival 'Khoomei in the center of Asia' (Kyzyl, Tuva, Russia)

4) 01.09.2019: Day of historic Memory and Dignity of Tuvan volumteers who perished in the 2nd World war (Tuva, Russia)

5) 07.09.2019: The Day of Kyzyl city (Kyzyl, Tuva, Russia)