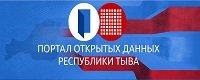 ---

Tuvan Orchestra is a Prize-Winner at the All-Russian Folk Contest

Tuvan Orchestra of traditional instruments, founded in April, 2003, has become a prize-winner at the All-Russian Contest among folk ensembles and orchestras which has just finished in Saratov. 940 musicians from all over the country took place in the event which is held every ten years and is carried out by stages - in a region, in a zone, and in the finals. Tuvan orchestra won the right to represent Siberia two years ago at the zone stage in Krasnoyarsk. The jury headed by Nikolai Nekrasov awarded 12 ensembles with the 3d pr ize, 6 orchestras and ensembles with the 2nd prize and 3 with the 1st prize. Among the latter three are the Tuvan orchestra, orchestras from Ryazan and Kirovo-Chepetsk. Grand-Prix went to an orchestra of traditional instruments from Chelyabinsk. Bady-Dorzhu Ondar is awarded with the special prize for his unique vocal performance.
Notice
New comments for news item are allowed for 365 days after publication.