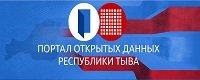 There is an astonishing unity of nature, people and music in Tuva

29 June 2012

| 2755 views | 0 comments

n the course of the past 10 years, Tuvan folkloristics, in the context of ethnography, has changed in a significant way. More exactly, it has changed under the influence of interest of Western culture in our unique folk culture. I have not thought before that the Japanese, Americans and Germans would show any interest in it or in our language.
Now, representatives of these nations study Tuvan language at the TGU base with great interest. This is evidence that they, first of all, are searching for the secrets of a method of learning khoomei. Khoomei and stone carving attract great interest of many people in various corners of the planet.
In the Valley of Tsars, unique cultural artifacts of ancient peole made of pure gold were found in one kurgan during a single summer. All right, let's admit, gold was well protected by the earth. But it is surprising how an intangible particle of culture, khoomei, survived throughout centuries and wars. It is the spirit of our ancestors. It is like the echo of caves and gurgling of innumerable tiny streams pouring from the crags of Silver Mountains (Mongun-Taiga - name of a mountain in Western Tuva).
"Such beauties of nature! And the people are so work-loving and peaceful! How they feel the music! They have very interesting music, inimitable in intonation, with a kind of softness. You feel right away that such melodies could have been born only from good and joyful people in the midst of open space and peace. Astonishing unity of nature, people and music!" - as the famous composer from Moscow, Lyudmila Lyadova enthused during the good-bye meeting with the audience in Tuvan theatre of music and drama.
Doctor of history, national writer Mongush Borakhovich Kenin-Lopsan responds to the spiritual questions of the people by his research of shamanism and mythology. He proved that the spirit of Tuvan stories, consequently, is also the spirit of our very ancient, inseparable from the echo and sounds of our mountains and forests. It is the epic novel trilogy "Yurt of the horse herder", book of stories "Celestial mirror" novel "Dance of the mountain goat" and a multitude of books of poetry, which were published in Moscow at one time. Kenin-Lopsan's art is astonishingly finely symbolic of the Tuvan's soul in harmony with our nature. He is a phenomenal poet and novelist.
Beyond his poetic works, the phenomenon of Kenin-Lopsan was clearly demonstrated in his many years of research work in mythology and algyshes. I have not seen any book similar to "Algyshes of Tuva shamans" in the entire history of Russian folkloristics. In this way, he built a monument, just like an ovaa, to our ancient ancestors. This book will live through centuries!
He can see poetry in the most ordinary things, he sees it through the eyes of a simple person, inspired by awe. Here in a warm corner of a sheep barn, baby lambs are capering - "black babies dancing"…
A refined observation. His poetry contains a lot of sun, mountain air, strong freshness of the forest, flowing from the taiga, much love of life, which is so necessary to a true poet. He has a Roerich-like spirit. As a matter of fact, our ancestors have had Roerich-like spirit from ancient times, otherwise, who would have thought to give names such as Mongun-Taiga (Silver Mountain) to an ordinary glacial mountain, or Sut-Khol (Milk Lake) to a watery expanse. Our ancestors were also early Hegelians (I have always admired Hegel's philosophical genius!)
Roerich, when he realized the fundaments of Buddhism, discovered himself on the snowy mountaintops of the Himalayas. In the 1980's, Kenin-Lopsan often traveled to Mongun-Taiga for stories, to Kara-Khol, Tere-Khol.
As a young man, I liked to watch the earrings in a girl's ears. I liked to draw. I played the khomus. I went to school at nine years of age. We lived in a yurt. Far from any settlement. I herded sheep. In those times, the dead were buried in our traditional way, akka azhaar: they were not put under earth in a coffin, but exposed in the open not far from the aal. It was terrible to see a grave when a herd of sheep got close to it. At first it had to be avoided, or one had to wait for the cattle to go farther away from such a place. I take my khomus from my pocket, and play to relieve my fear. Playing, I do not look towards the grave, but I see the steppe. Music calms me.
In the higher grades of school, we begin to feel love - it is torture. Even though mischievous, I am a very shy person by nature - it is torment. Evenings in the dormitory I read Kenin-Lopsan's verse.
My whole sheep-herding life is there. Joy of my work. Palpable feeling of the material world.
A talkative night storm whirled over the mountain winter herding camp,
And turned out to be a glorious cleaning-woman - it cleaned up all the rubbish from the yard.
only with the dawn it ceased its whirling, and went to rest in the besprinkled forest. It returned from there as a singing bird, and the blue of heavens glistened like a mirror.
I came to the barn through the warm hayloft - lambs were sleeping there all night without a care,
And I see the black babies dance,
They caper so joyfully that they raise dust by their hooves.
5 March 1962, Kyzyl.
21 January 2000, Kyzyl.
Translation into Russian by Yuri Razumovskiy.
"Kinovar". Pg. 76.
"Black trees". This has only four lines. But they contain the entire Tuvan world. Only a poet from a lineage of hereditary hunters could think of something like this.
Black trees turned into ball players -
Fluffy little balls fly between them…
But in the morning, another look - bright and clear:
Just grouse flying back and forth between them!

| | |
| --- | --- |
| | Kuular Cherlig-ool, Tuvinskaya pravda newspaper, translated by Heda Jindrak |
Notice
New comments for news item are allowed for 365 days after publication.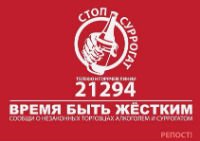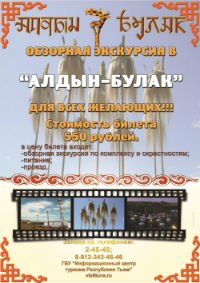 Event announces

1) 20.02.2023: Shagaa, New year according to Lunar Calendar (Tuva)

2) 23.02.2023: Defenders' Day

3) 08.03.2023: Women's Day (Russia)

4) 21.04.2023: Local governments Day (Russia)

5) 01.05.2023: May Day

6) 06.05.2023: Tuvan Constitution Day

7) 09.05.2023: Victory Day

8) 01.06.2023: Childrens defence Day

9) 06.06.2023: Russian Language Day - Pushkin's Day