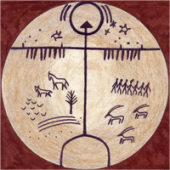 Yesterday, members of the Ninth ethnographic - natural history expedition "Tugan-Cherim" arrived in Tuva. Among the members of the expedition are scientists and culture workers of mountain Shoria, Republic Tyva, Altai, Khakassia, as well as national folklore ensembles "Chyltys" and "Ak chayak", as announced by the press-service of Tuvan Ministry of Culture.
Today, the expedition will meet with Mongush Kenin-Lopsan Borakhovich - the supreme shaman of Tuva, Doctor of history, renowned ethnographer, poet, writer, author of several monographs on the subject of shamanism, holder of the title "Living treasure of Shamanism". They will visit the Aldan-Maadyr National Museum and the ethno-cultural complex "Aldyn-Bulak".
In the course of 14 days, the expedition will travel the itinerary of Tashtagol - Republic Khakassia - Republic Tyva - Republic Khakassia - Mountain Shoria. They will visit sacred places and shrines, perform rituals, and exchange experience in preservation of spiritual and cultural heritage of Turkic people. They will hold concerts and educational contests in the history of the native land.
The expedition is dedicated to the 70th Anniversary of Kemerovo region and 50th Anniversary of Tashtagol.