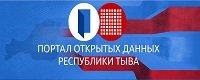 ---

Ex-Mayor of Kyzyl has Died

Former Kyzyl mayor, leader of the Tuvan Social Democrats, lawer Alexandr Kashin, 42, has died of the haemorrhage of the brain last morning. His friends are sure it happened due to his mistreatment in the hospital where he was brought to September, 8 with the diagnosis of the alcoholic intoxication. Alexandr Kashin has always been one of the most severe critics of the Tuvan authorities. His emotional speaches in the first perestroika years made him known Tuva-wide. He has taken part in practically all the lection campaigns running for the State Duma mandate, Presidency and finally the position of the Kyzyl mayor. In this effort he was supported by the two other Tuvan democrats - Heinrich Epp (shot in 1998) and Sergei Konviz. Kashin competed with the Government-backed Zoya Sat. His victory was a shock to the people in power, the results of the vote were not announced during the 4 days. Later on Sergei Konviz split from the company and Heinrich Epp became vice-mayor. Kashin as a mayor turned out not to be that efficient as it was expected by the majority of people. His constant controversy with the Government brought poor results to the city, whose budget was 60 % donated from the republican budget. In 2002 he tried to run for the second term but the election committee did not register him as a candidate due to the spoilt signatures sheets. Since then he has worked as a lawer continuing to criticise the Tuvan Government in free press.

| | |
| --- | --- |
| | Sayana Mongush, Dina Oyun |
Notice
New comments for news item are allowed for 365 days after publication.