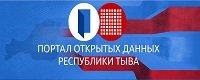 ---

Tuvan Scientist is Elected into Candidates for the Public Chamber of Russia

22 November 2005

| 1794 views | 0 comments

13 candidates were elected at the Siberian Area Conference held in Novosibirsk. Out of these 13 the present members of the Public Chamber of Russia will elect 6 to be their colleagues in a newly set up body within the Russian power structure. Among 13 Siberian nominees is Natalia Dozhuldeevna Ondar, Tuvan scientist, sister of Tatiana Dozhuldeevna Mongush, federal inspector in the Putin's Representative Office in Tuva. 6 members from each federal area of Russia (there are 7 federal areas) will make up the final third of the Public Chamber which is supposed to be a 'People's Voice'. The first 42 members of the Public Chamber were Vladimir Putin's personal choice. This first group of members last Tuesday began selecting the body's second tranche of 42 members, which was tipped to include oligarchs Potanin and Fridman and variety star - Alla Pugachiova. The last 42 will be representatives of provincal Russia, elected at the area conferences.

| | |
| --- | --- |
| | Sayana Mongush, Dina Oyun |
Notice
New comments for news item are allowed for 365 days after publication.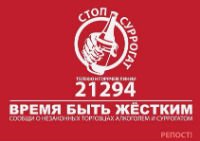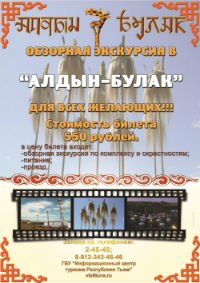 Event announces

1) 04.07.2019 - 07.07.2019: XXth Ustuu-Huree festival of live music and belief (Chadan city, Dzun-Khemchik district, Tuva, Russia)

2) 15.08.2019: Tuvan Republic Day (Tuva)

3) 16.08.2019 - 18.08.2019: 3d International Festival 'Khoomei in the center of Asia' (Kyzyl, Tuva, Russia)

4) 01.09.2019: Day of historic Memory and Dignity of Tuvan volumteers who perished in the 2nd World war (Tuva, Russia)

5) 07.09.2019: The Day of Kyzyl city (Kyzyl, Tuva, Russia)